Hey everyone!
Happy Tuesday! We're so excited about the boxes today. They look GOOD! Over the last week we got a lot of feedback about our boxes, good and bad. But what we took away was the summer fruit has had its challenges. The feedback is great as it helps us improve our program, understand what items we need to eliminate, and your overall needs.
One thing I really learned was how awesome & compassionate ya'll are. We wouldn't be here without you all and these small, rad farmers appreciate your orders that you continually place thru us every single week. So we wanted to thank you so much. Business is difficult and as soon as we think we have something down or dialed into a system things change. And although we maybe look "successful" (what does this even mean?) we're still humans, friends, farmers and a team that is trying to navigate this whole business thing. That being said, we ALWAYS appreciate any sort of feedback you ever have. Our goal is to have THE BEST quality available. Offer the best customer service, and an easy to navigate user experience.
For this week's email, I really just wanted to have some good interactive FUN! So here we go. We're going to have our first ever recipe exchange! To enter, follow the rules below. I know a lot of you read these emails and I hope you'll join us in this awesome way to share summer recipes. So don't just close this email move on, send them in! You can also tag us on instagram @farmcartorganics. It will be so fun to have over 50 recipes to share next week. I can literally make farm cart recipe book!
To enter our recipe exchange:
Title your recipe (or share the name of someone else's)

List of ingredients

Share the directions

If your using someone else's recipe just please share the source

Must use summer ingredients

Let me know if you'd like to share your name with it or keep it anonymous
*There is no "winner" for this. We're just doing this for some good ol community FUN! Can you use meat? HECK YA! Vegan? HECK YA! We want to hear it all! Just respond to this email with your favorite thing to make. Submit more if your little heart desires!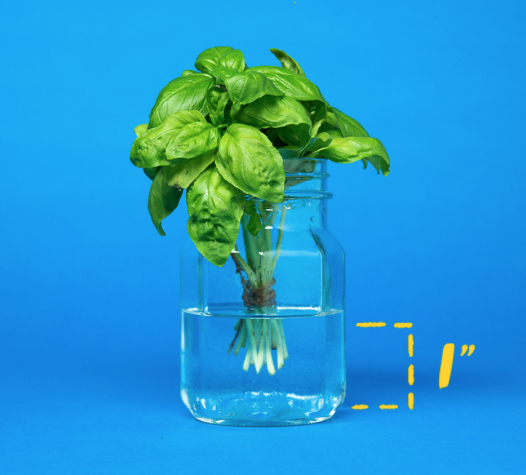 For real how to store your basil.
This is really what's up. You need to store your basil like it is a bouquet of flowers and leave it on your counter. 100% it will last AT LEAST A WEEK. Just put the ends in water, and that's it! Not to mention, there aren't any flower bouquets that smell quite as good as this.