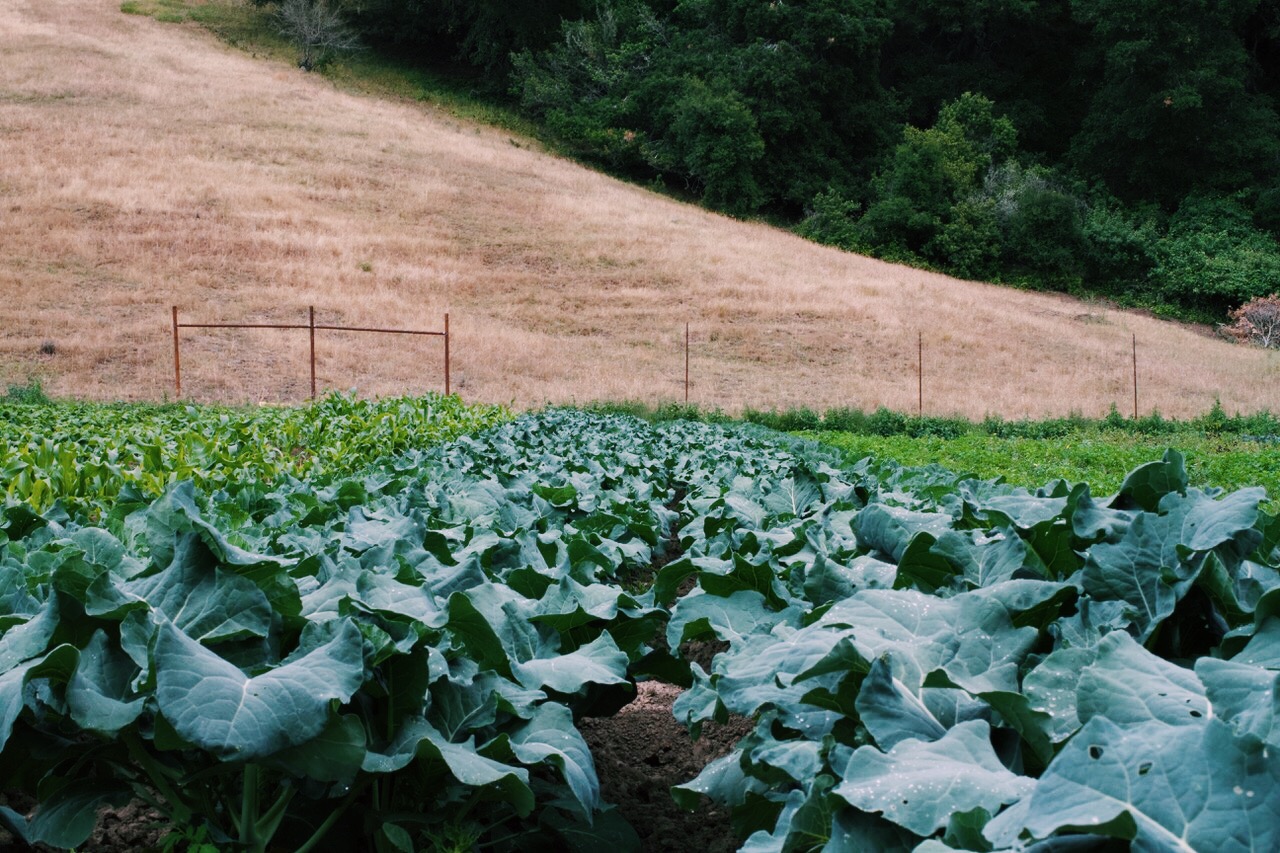 An Afternoon with Tom Shepherd
Hi awesome veggie people,
Hey how great is it that it's sunny for like the third time this year?? I'll take it!! Speaking of sun, on Sunday my little family took a drive up the coast to check out my father's farm. His farm is on Nojoaui park road in Gaviota. Tom's been so stoked about how great his farm looks and is eager for more warm weather to make his new summer plantings really take off. Tom is growing tomatoes, eggplant, peppers, melons, basil, zucchini, cucumbers, lettuces and more. All which need a lot of sun to be happy.
On the drive up there, Bodhi fell asleep and when we got there we parked him and Chandler got to ride on pop pop's tractor. Then we checked out the animals at FoldedHills.com, fed them leftover waste from Saturday's Farmers Market and then helped Tom in the field. Jason got out the hula hoe and helped tom knock down the weeds that all these rain has caused. Afterwards Chandler and Jason helped string the tomatoes. Stringing tomatoes is practically in Chandler's blood, she's totally a natural! She whispered "Looking great" to each plant as she propped up the plant against the string.
For those of you that haven't read my stories on my dad and farming, he's been farming for over 40 years here in Santa Barbara and has had over 25 farms. The last farm he was on was a 45 acre farm (which is now Alex Frecker's farm). The overhead was insane, labor was tough, and to be completely honest farming was really really hard. Since then Tom has down sized a ton and is so happy on his 10 acre farm. He's been working the hardest I've ever seen him the past 4 months and we're all looking forward to a great summer.
Jason and I are heading to see this documentary on Thursday night in SB at the Riveria Theater! Is anyone else?! We can't wait. These guys are located in Moorpark and are doing great things. Basically their our dream situation… Even if you're not able to go, take a moment to watch the trailer and see what they do. It's totally inspiring! I hope to see you there! Also, we're so out of the sb restaurant scene these days, where should we eat!?